Title
Preview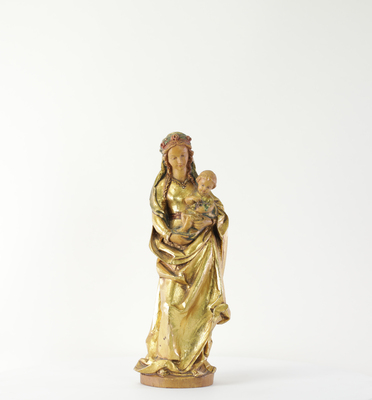 Date Available
March 2019
Description
Painted wooden statue of the Blessed Virgin Mary holding the Christ child. Christ is holding flowers. This statue is part of the Cecil and Desha Coil Statue Collection donated by Helen Zechar.
Dimensions
10 x 3.5 in. (25.4 x 8.89 cm)
Rights
U.S. and international copyright laws protect this library resource. Commercial use or distribution of the resource is not permitted without prior permission of the copyright holder. Please contact the Marian Library to inquire concerning available permission to use the library image.
360 View
Keywords
figurine, statue, Italian, Flowers, Virgin Mary, Blessed Virgin Mary, Madonna, Jesus Christ, Madonna and Child
COinS